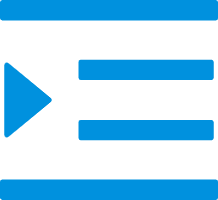 Steel Wire for Mechanical Spring EN 10270-1
The standard DIN EN 10270-1 "Steel wire for mechanical springs - Part 1: Oil tempered carbon steel wire" has been published in June 2017. This European Standard shall be given the status of a national standard, either by publication of an identical text or by endorsement, at the latest by December 2017, and conflicting national standards shall be withdrawn at the latest by June 2018.
This European Standard supersedes EN 10270-1:2000.
DIN 17224
DIN 17223
Spring steel is a special type of steel that is designed to elasticity. This means that it is able to resume its original shape after being bent or stretched. This properties make spring steel ideal for a wide range of applications, including auto parts, suspension systems, and even aircrafts and rockets.
There are two main types of spring steel: cold-rolled (CRS) and hot-rolled (HRS). CRS spring steel is manufactured by cold drawing, while HRS spring steel is manufactured by hot rolling.
DIN EN 10270-1 is the European standard for spring steel wire. This standard covers the material requirements for uncoated high tensile spring steel wire such as round, square, rectangular and profiled wire with a maximum cross-sectional dimension of 16 mm for springs and other uses. The material can be supplied in various heat treatments such as annealed, tempered or cold drawn.