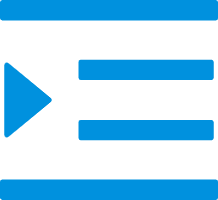 Stainless steel wire forms
According to the characteristics of stainless steel material, such as high strength, severe hardening, complex shape and small size of s-shaped cross section, the roll pass of five pass forming process of s-section stainless steel wire is designed by adopting two pass roll bending preforming, two pass roll die drawing and one pass solid die fine drawing. The research results have important reference value for s-section steel wire.
Stainless steel wire forms a variety of shapes and sizes for various industrial uses. Commonly used in the food and beverage industry, medical field, and more, stainless steel is easily molded into different products like storage containers, kitchen utensils, surgical instruments, and more.
Wire forms made from stainless steel are strong and corrosion-resistant, making them ideal for use in harsh environments or for applications where hygiene is important.
Wire forms can be made in a variety of shapes and sizes, and can be customised to meet the specific needs of your application.
Stainless steel wire forms are used in a wide range of industries, including medical, automotive, aerospace, and defence.
Stainless steel is a material option for custom wire forms and parts. All of our stainless steel is austenitic, which means it contains at least 16% chromium, 8% nickel, and trace amounts of manganese and silicon.
Austenitic steels are non-magnetic and have excellent weldability, formability, and toughness. This group of steels are also referred to as 300 series steels because of their chromium content.
Stainless steel wire forms can be produced in several grades including:
•302/304 – Standard grade austenitic stainless steel; good corrosion resistance and formability
•316 – improved corrosion resistance due to the addition of molybdenum
•17-7PH – precipitation hardened to high strength; excellent corrosion resistance
Wire forms made from stainless steel typically have a bright surface finish.