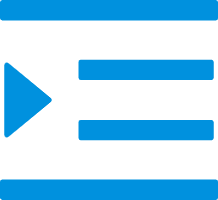 Stainless Steel Cold Heading Wire (CHQ)
Cold heading is a kind of precision plastic bulk forming, which can control metal flow and promote metal volume transfer under the binding of pressure and die to obtain parts with required shape, size and mechanical properties. Cold heading technology is an advanced production technology with high precision, high efficiency, high quality and low consumption. With the development of electronic products and household appliances, cold heading technology has become one of the developing directions of fine production of small and medium-sized parts.
Stainless steel cold heading wire is an excellent choice for a variety of applications due to its combination of strength, corrosion resistance, and formability. This type of wire is produced by drawing it through progressively smaller dies, which gives it a smooth surface and precise dimensions. It is then annealed to improve ductility before being cold headed, which forms it into the desired shape.
Stainless steel cold heading wire is an excellent choice for a wide range of fastener and cold heading applications. This wire provides superior corrosion resistance, high strength and hardness, good ductility, and excellent formability. Additionally, it has very good weldability properties and can be heat treated to enhance its mechanical properties.