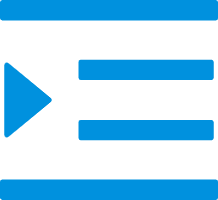 Galvanized steel wire tension spring
A tension spring is a type of spring that exerts force by being stretched or extended. Tension springs are generally made out of wire and are characterized by their hooks, eyes, or other attachment devices on either end.
A galvanized steel wire tension spring is a type of torsion spring that is designed to be used under high tension. It is made of a steel wire that has been coated with a layer of zinc to protect it from corrosion.
The main advantage of using a galvanized steel wire tension spring is that it can withstand a lot of stress and tension without breaking. This makes it ideal for use in applications where there is a need for high levels of durability, such as in automotive suspension systems.
The tension spring is a special type of torsion spring in which the coil is wound with an initial tension. This tension tries to keep the coils together and makes the spring shorter than an equivalent torsion spring. Tension springs are often used in door locks and latches, garage doors, trampolines,clothespins,tensioning pulleys, control cables and many other applications where a tight coil is needed.