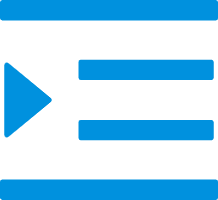 Carbon steel wire compression spring
A carbon steel wire compression spring is a type of spring that is made from carbon steel. This is a special type of steel that is known for its strength and durability. The springs are designed to be used in a variety of different applications, such as in automotive suspensions, in industrial machinery, and in many other types of equipment.
The springs are made by using a process called cold drawing. This involves taking a piece of raw material, such as a rod of carbon steel, and then drawing it through a die. This process changes the shape of the material and makes it much stronger. The material is then heat treated to further improve its strength.
Carbon steel wire springs are the most commonly used spring in the world due to its versatility and affordability. Carbon steel springs are used in a wide variety of applications, such as automotive suspension, industrial machinery, and even in household items like lawn mowers and trampolines.
While there are other types of springs available on the market, such as stainless steel springs or titanium springs, carbon steel springs offer the best balance of strength and flexibility. They are also more affordable than other types of springs, making them a popular choice for many applications.
The benefits of a carbon steel wire compression spring are numerous: they are inexpensive, have a long lifespan, and are highly resistant to corrosion.
What is a carbon steel wire compression spring? It is a type of spring made from carbon steel wire that is tightly wound to create tension. The coils of the spring compress when force is applied, and the spring returns to its original shape when the force is removed.
Compression springs are often used in automotive applications, such as suspensions and shock absorbers. They are also used in many industrial applications, such as pressure washers and valves.