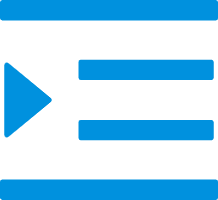 Alloy steel compression spring, incl. die spring
An alloy steel compression spring is a type of steel that is designed to withstand high levels of stress and tension. It is made from a combination of two or more metals that have been fused together, and the resulting alloy is stronger than either of the metals that were used to create it.
Alloy steel springs are often used in applications where they will be subject to high levels of force or pressure, such as in car suspension systems or in industrial machinery. They are also used in many consumer products, such as in pens and lighters.
Die springs are a type of alloy steel compression spring that is designed for use in die casting. Die casting is a process where molten metal is injected into a mold under high pressure. The mold is then cooled, and the metal solidifies into the desired shape.
Die springs are made from a variety of different metals, including stainless steel, music wire, and oil-tempered wire. They are available in a wide range of sizes, from very small springs that are less than an inch long to larger springs that can be several feet long.
An alloy steel compression spring is a type of spring that is made from a material that is a combination of two or more metals. These springs are designed to offer a higher level of resistance to crushing force, while still maintaining their flexibility and being able to return to their original shape.
Die springs are a type of compression spring that is specifically designed for use in applications where high loads are required, such as in presses and dies.
Compression springs are open-coil helical springs wound or constructed to oppose compression along the axis of wind. When you put a load on a compression coil spring, making it shorter, it pushes back against the applied load and tries to get back to its original height. Compression springs are often used in automotive, aerospace and industrial applications.
Die springs are heavy duty metal compression springs manufactured from high strength chromium alloy steel. The properties of this alloy give die springs superior performance over ordinary music wire springs in high stress, heavy load applications where long life is a necessity.