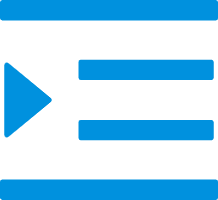 What is 316 stainless steel spring wire?
Stainless steel wire rope widely used, stainless steel wire rope to good 304,316 and other brands of raw materials for wire drawing twist, with good corrosion resistance, high temperature, low temperature resistance, widely used in petrochemical industry, aviation, automotive, fisheries, precision instruments and architectural decoration. It is characterized by strong corrosion resistance, good surface quality, high brightness, strong corrosion resistance, high tensile strength and fatigue strength. In particular, 316 material, corrosion resistance is higher, 316 stainless steel wire rope uses the widest range, mainly used in the food industry and surgical equipment.
316 stainless steel spring wire is used for a variety of applications including:
-Automotive
-Exhaust systems
-Fuel injection systems
-Hose clamps
-Springs
-Welding wire
316 stainless steel spring wire is commonly used in the food and pharmaceutical industries because it can withstand exposure to corrosive materials and chemicals. It is also popular for use in marine applications because it resists pitting and corrosion from salt water.
316 stainless steel spring wire is commonly used in marine and salt water applications, as well as in food processing and the medical industry due to its resistance to corrosion. It is also a common choice for springs that will be exposed to harsh outdoor conditions, as it is not susceptible to rusting.